Buy a PHW Membership
The PayPal subscription button sets up an automatic yearly payment on the date you first join. You may cancel your subscription at any time. If you are unsure if you are being automatically charged, you may contact PHW at (540) 667-3577 or phwinc.org@gmail.com.
If you prefer to mail a check, click here for a copy of our membership application form to return with your dues.
One time credit card payments can be made in person at the PHW office, through the PayPal Donation option, or on our GuideStar profile via a donor advised fund at Network for Good, Inc.
Buy a PHW Print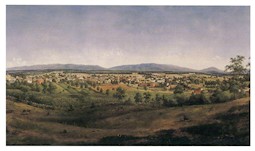 Limited edition print of Edward Beyer's "A View of Winchester"
Print dimensions 38.5"x20"
Includes a key identifying buildings in the painting
Unframed prints are $190.00 plus tax
Prints are available at the PHW office, the Museum of the Shenandoah Valley gift shop, and EBS Gallery in Winchester.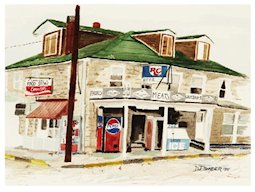 Limited edition print of D. J. Snyder's "Community Food Store"
Print dimensions 16"x20" on foam core backing
Unframed prints are $75.00 plus tax
Proceeds benefit Winchester Little Theatre and Preservation of Historic Winchester
Prints are available at the PHW office.
Looking for a gift?