Memberfest 2015: Shhh...it's a Speakeasy!
Join us for an evening of 1920 and 1930s jazz, finger foods, wine and homebrew beers at PHW's 2015 Memberfest. The first 50 guests through the door will receive a souvenir mason jar. Tales of Winchester's time as a "dry" town will be told during intermissions.
Date: Friday, October 23, 2015
Time: 6-10 p.m.
Place: "Below the Fringe," 137 South Loudoun Street
Dress: Casual cocktail or flapper attire
Cost: FREE to current PHW members, or
$30/single, $55/couple (includes 1 year membership to PHW)
RSVPs and Admission: RSVPs to the PHW office, 540-667-3577 or phwi@verizon.net, are appreciated but not required. Current PHW member names will be on a guest list at the entrance - your name is your password.
For new or renewing members, we strongly suggest you renew or join PHW prior to Memberfest to help you enter the event as quickly as possible. There is a membership information card to fill out so that you can be added to our membership roster (includes a receipt which doubles as your PHW membership card). We also strongly recommend exact cash or checks (made out to PHW) for your payment methods.
Entertainment: The Bob Larson Trio will play 1920s and 1930s jazz from 7-10 PM. During the band intermissions, volunteers from Winchester Little Theatre will share stories from Winchester's time as a "dry" town. A tips jar for Winchester Little Theatre to benefit their Restoration Campaign will be available as a thank you to their support of PHW at this event.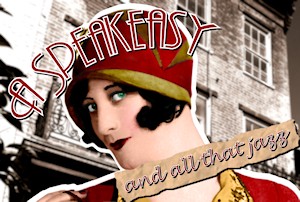 Become a PHW Member
Silent Auction
Similar to the Memberfest held at EBS Gallery, we will have several gift baskets and other interesting items up for silent auction. The auction proceeds will benefit PHW.
One of the items in the silent auction is a framed print of Ruth's Tea Room on East Cecil Street. This high quality print of Jane Caspar's painting of Ruth's Tea Room, 1968 is reproduced from the original oil painting on fiberboard. The print measures 13 x 17 with a white border.
Ruth's Tea Room, 1968
128 E. Cecil Street
Winchester, Virginia
Oil on fiberboard by Jane Caspar